How to Host a Birthday Sleepover: A birthday sleepover can be a fun and memorable way to celebrate a special occasion with friends. However, planning a successful sleepover requires careful planning and attention to detail. In this article, we'll provide a comprehensive guide to planning a birthday sleepover, covering everything from invitations to activities and snacks.
How to Host a Birthday Sleepover.
Set the Date and Time
The first step in planning a sleepover is to choose a date and time that works for both the birthday girl or boy and their guests. Sleepovers are usually held on weekends, but you may want to consider a weekday if it's a special occasion. Make sure to send out invitations well in advance to give guests plenty of time to plan and RSVP.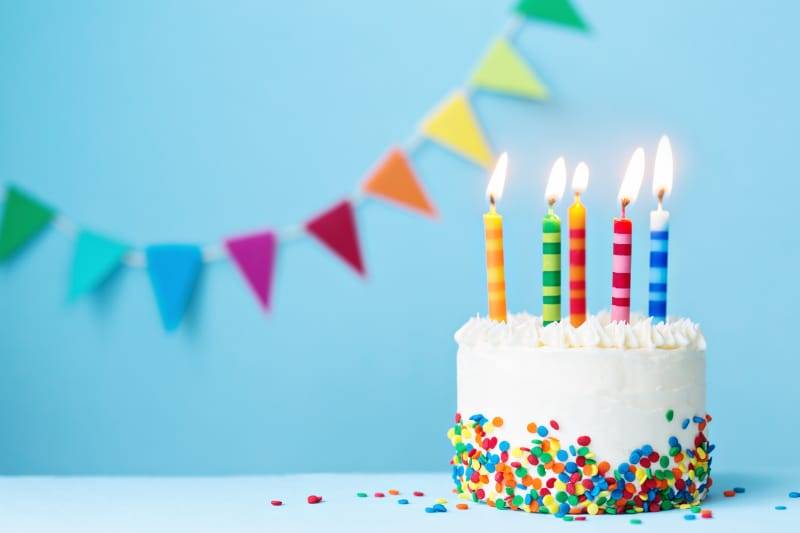 Choose a Theme
Choosing a theme can add an extra element of fun and excitement to a sleepover. Some popular themes for birthday sleepovers include spa night, movie night, pajama party, or slumber party. Make sure to coordinate the decorations and activities with the chosen theme.
Create Invitations
Design Invitations and Make Note of My Age Too Planning a party is always an exciting experience, and designing the invitations can add to that fun! To create the perfect invitation, match the chosen theme, and provide all necessary details required, including a note of my age, the date, time, location, and RSVP details.

Consider adding a little touch of creativity by adding emojis or catchy phrases that will leave a lasting impression on the invitees. You may also want to include a list of essentials items that guests should pack such as sleeping bags, pillows, toiletries, and swimwear, depending on the type of party. Don't forget to mention how excited you are to celebrate with all your guests, and let the party planning begin!
Plan the Sleeping Arrangements
Decide on the sleeping arrangements ahead of time to avoid any confusion or conflicts on the night of the sleepover. Make sure there is enough space for everyone to sleep comfortably and provide extra pillows and blankets.
Prepare Snacks and Drinks
No sleepover is complete without snacks and drinks. Set up a snack station with a variety of options such as popcorn, candy, chips, and dip. You may also want to prepare a special birthday cake or cupcakes for the birthday girl or boy.
Set Up Entertainment
Plan activities and entertainment that fit the chosen theme and keep guests engaged throughout the night. Movie night sleepovers can include a selection of movies, while spa night sleepovers can include face masks and manicures. You could also plan a game night or karaoke party.
Prepare for Breakfast
Make sure to plan breakfast for the morning after the sleepover. Simple options like cereal, bagels, and fruit are easy to prepare and will help fuel guests for the day ahead.
Set Ground Rules
Establish ground rules ahead of time to ensure that everyone has a fun and safe experience. Some common rules include no loud noise after a certain time, no leaving the designated sleep area, and respecting each other's belongings.
Plan for Emergencies
Make sure to have a first aid kit on hand and a list of emergency contacts for each guest. You may also want to establish a curfew for the sleepover and communicate this to all guests and their parents.
Provide Goodie Bags
As a special treat for the guests, consider providing goodie bags filled with small gifts or treats. This can be a fun way to thank guests for attending and make them feel appreciated.
Consider Safety Measures
When planning a sleepover, it's important to consider safety measures to ensure the well-being of all guests. Make sure to supervise any activities that involve potentially dangerous items, such as scissors or hot glue guns. You may also want to consider setting up a night light in the sleeping area to prevent accidents in the dark.
Communicate with Parents
Make sure to communicate with the parents of each guest ahead of time to inform them of the sleepover details and obtain any necessary information, such as dietary restrictions or medical conditions. It's also a good idea to have a list of emergency contact information for each guest's parent or guardian.
Create a Schedule
Create a schedule of activities for the sleepover to keep guests engaged and ensure that everything runs smoothly. This can include a timeline for meals, snacks, and activities, as well as designated quiet time for sleeping.
Clean Up
After the sleepover is over, make sure to clean up any messes and return the sleeping area to its original state. This can include washing dishes, throwing away trash, and wiping down surfaces. It's also a good idea to have guests help with the clean-up process before they leave.
By following these tips, you can plan a successful and memorable birthday sleepover that your child and their friends will cherish for years to come. Remember to keep the guest of honor's preferences in mind and focus on creating a fun and festive atmosphere. With careful planning and attention to detail, you can make the sleepover a night to remember.